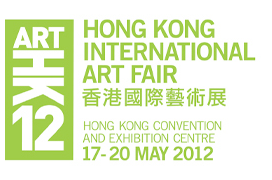 Hong Kong Art Fair
opens doors to the public this Thursday (May 17th). Each year, the fair grows in size and impact. So here are some tips on making the most of your visit to #arthk.
1. A good scout always comes prepared.
Don't go with a hangover, get a good night's sleep and be in the mood for it. To get in the mood, browse any local paper or magazine for news of the fair, or tease yourself with an imaginary shopping list to fill your house on the Peak.
2. Love your feet – be comfortable.
There are lots of elegant and stylish flats around at the moment, so don't kill your feet for art's sake. If you have an event after, take heels with you. Scheduling a foot massage afterwards is perfect – and you can chat with your friend about which pieces you liked the most.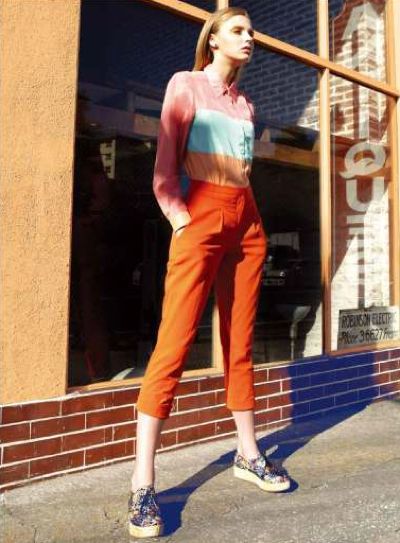 Try to avoid the crowds for a quieter experience and better viewing quality. Even at weekends, it's worth getting there for the midday opening as most people go after lunch. Give yourself a minimum of two hours if you want to see a handful of what's there. If you like to stop and stare, make it the bulk of your day.
If you go early, treat yourself afterwards to an ART afternoon tea at the
Mandarin Oriental Clipper Lounge
(3pm–6pm, Monday–Saturday; 3:30pm–6pm, Sunday). Local emerging artist
Tang Kwok Hin
's
exhibition
"I call you Nancy" is located around the room and inspired some of the delicious treats.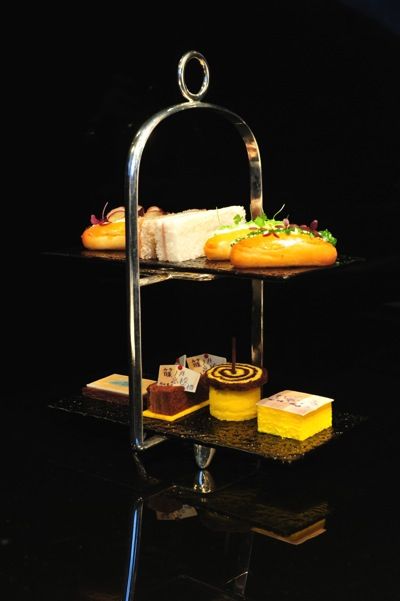 4. Hong Kongers drink enough bottled water a year to fill IFC. Hydrate.
A large room with UV lighting and air-con could dehydrate a camel. Take your own or buy there, but sip regularly. Typically, toilets are located and top and bottom ends of the hall. There's a map
here
.
Kids are welcome at the fair so it can be a family day out. But the fair is huge. Allow toddlers to have a little run at aisle ends and take a stroller so they can fall asleep. Older kids might want to take part in activities or move on ahead/ hang back. Colour My World offer activities at the fair (
details
).
Have a fixed meeting point and/or in case you get separated – so everyone can enjoy the art at their own pace.
6. Wander freely... or plan ahead
Wonder freely or highlight artists and galleries you want to visit. But amazing as it is, art can satiate you, so don't force yourself to look at every piece if it will make you become blasé.
If you want to see it all, take your time and break in-between, or make two separate visits. There are various venders in the fair and other restaurants at
HKCEC
. Taking your own snacks would be forgiven. I vote for a brownie or cookie treat, along with good coffee. Sadly,
VERO
won't be returning this year – but the lounge is located close-by, at
Fenwick Pier
.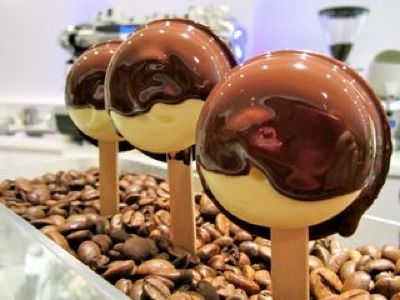 If you're planning to buy and see something you like, don't expect to easily find the gallery space again. The fair is huge, so take a business card and note the exhibition space number as well as taking visual references. According to Fair Director, Magnus Renfrew, 40% of sales take place after the fair, so don't feel pressured to make a purchase on the spot.
Enough is enough and your body will tell you whether it wants to stay or not. But getting out of HKCEC can take a while if you head the wrong way (and their own
floorplan
isn't that helpful). Figure out if you're taking a taxi, MTR or walking and know in advance which exit you want. Expect long taxi queues at peak times, especially when the doors are closing.
10. Eat and drink 'til your heart's content.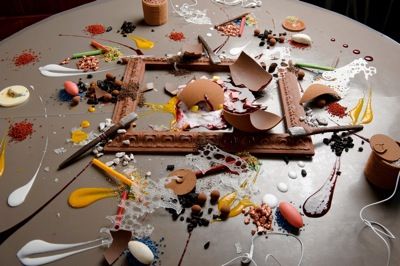 After the fair, it might well be time to eat. If it's dinner time, the Mandarin Oriental are also serving an ART menu in the
Grill + Bar
. Michelin-starred chef Uwe Opocensky is serving dishes like Sculpture, Graffiti, Photography, Painting and Music – so your day can end with art. In fact, the dinner includes a ticket to the fair (execpt Sunday May 20th), so you could go there the night before... but see point 1.
On the other hand, if you just purchased an expensive piece of art and need a stiff drink, head straight to M Bar for an ART cocktail. Future is a whiskey sour with a molecular twist, Asia One has a yuzu twist with a dash of lychee and Art is champagne with fruity end.
Other Hong Kong Art Fair related posts

: