Chatting with my cousin a couple of weeks ago, he expressed concern that perhaps the Olympics weren't happening because there was a severe lack of in-yer-face advertising and sponsorship products here in Hong Kong.
I know what he means, even in the 80s I remember collecting the plastic insides of Coke bottle tops, with illustrations of Sammy the Eagle... and being given a large and miniature plush of Sammy (I fell in love with him).
I suppose since the 2008 Olympics were held in Beijing and – according to The Economist – Hong Kongers felt most Chinese and patriotic about the Mainland then, whereas this year, they now feel as little Chinese (or patriotic) as ever.
I have to admit, that although I made a plan to avoid the UK during the Olympics, when I did visit in June I was quite surprised by the effort made to celebrate and promote the Jubilee and Olympics – all part of the Great British Summer, as it's been officially tagged.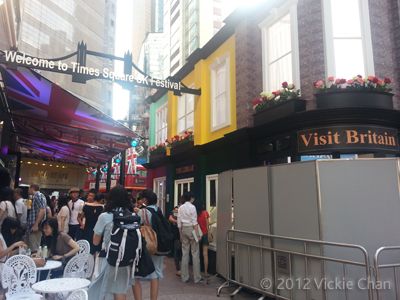 So, when, on my first weekend back in HK I came across 'Little Britain' in Times Square, I was highly bemused. The effort was sweet and of course, certain details were completely wrong...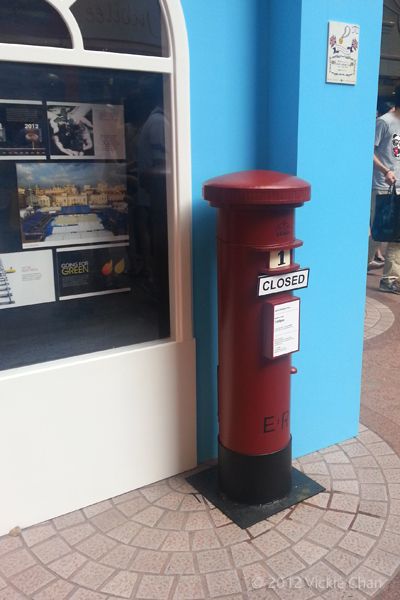 locals seemed to love it.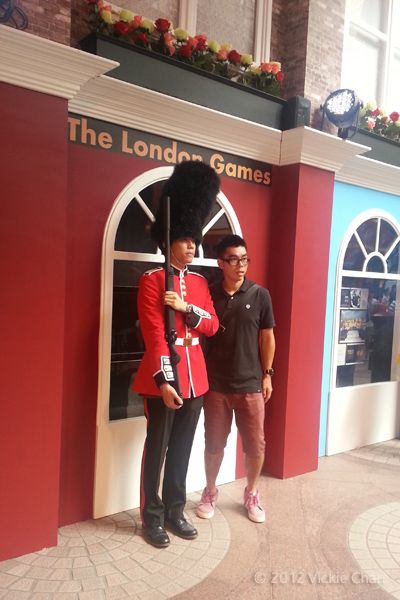 With a slight HK irony of the Olympics being held in Beijing and then London, I wonder if Hong Kongers now feel more British than ever, especially given how delighted most people were with the last election and CY Leung.